8 Week Cancer Survivor Program Plus Consult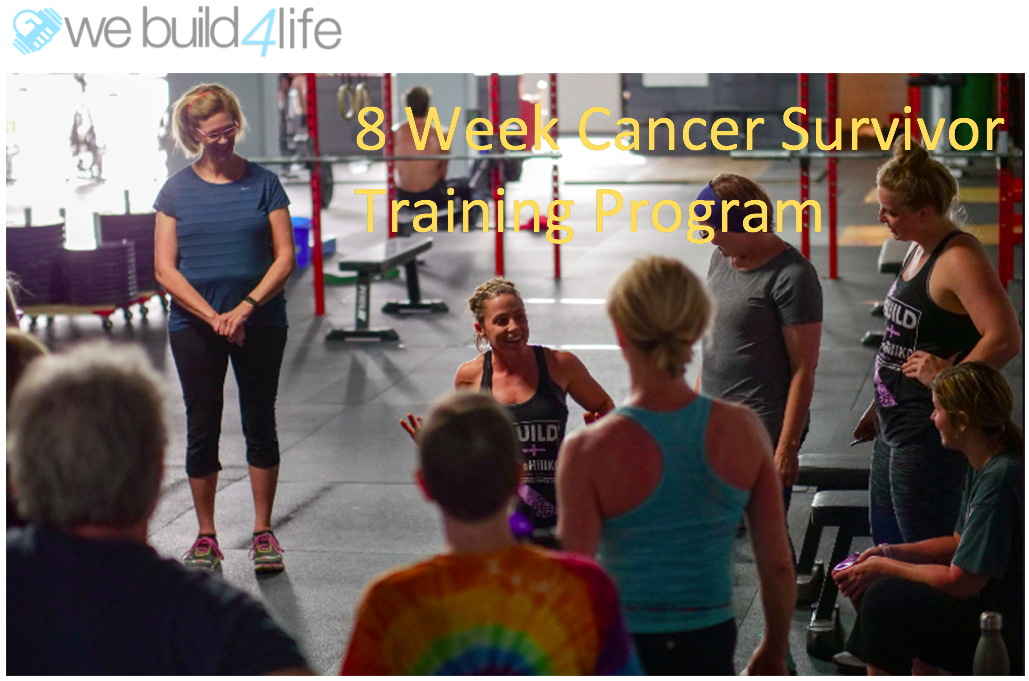 8 Week Cancer Survivor Program Plus Consult
Designed for those getting started or restarting your exercise program. This program is for someone who is looking to improve their fatigue, body composition and functional strength. Also includes 30 minute coaching consult through Skype.
Our program is specifically for individuals who have been affected by cancer. We understand that cancer survivors need specific programming that takes into account the physical and emotional changes after cancer. We understand the side effects survivors experience and our proven program will help you get stronger, leaner and fitter.
Example workout:
4 rounds
A) Suitcase Deadlift x 5-8 reps B) Banded pull apart x 10 reps
WOD: EMOM 8 min
Min 1: KB swings
Min 2: Medicine Ball Burpee/Press
** work for 40 seconds in first round and note reps of each exercise. The goal is to stick to this repetition scheme for consecutive sets. Note reps to compare against retest.
MIDLINE
3 rounds x 10 reps
A. Plate loaded waiter bow B. Medicine Ball Bridge